Hello there everyone and happy Monday! Today I'll be sharing how to make double side light up card.
There's a video of the process at the end of this post if you want to watch that instead of reading.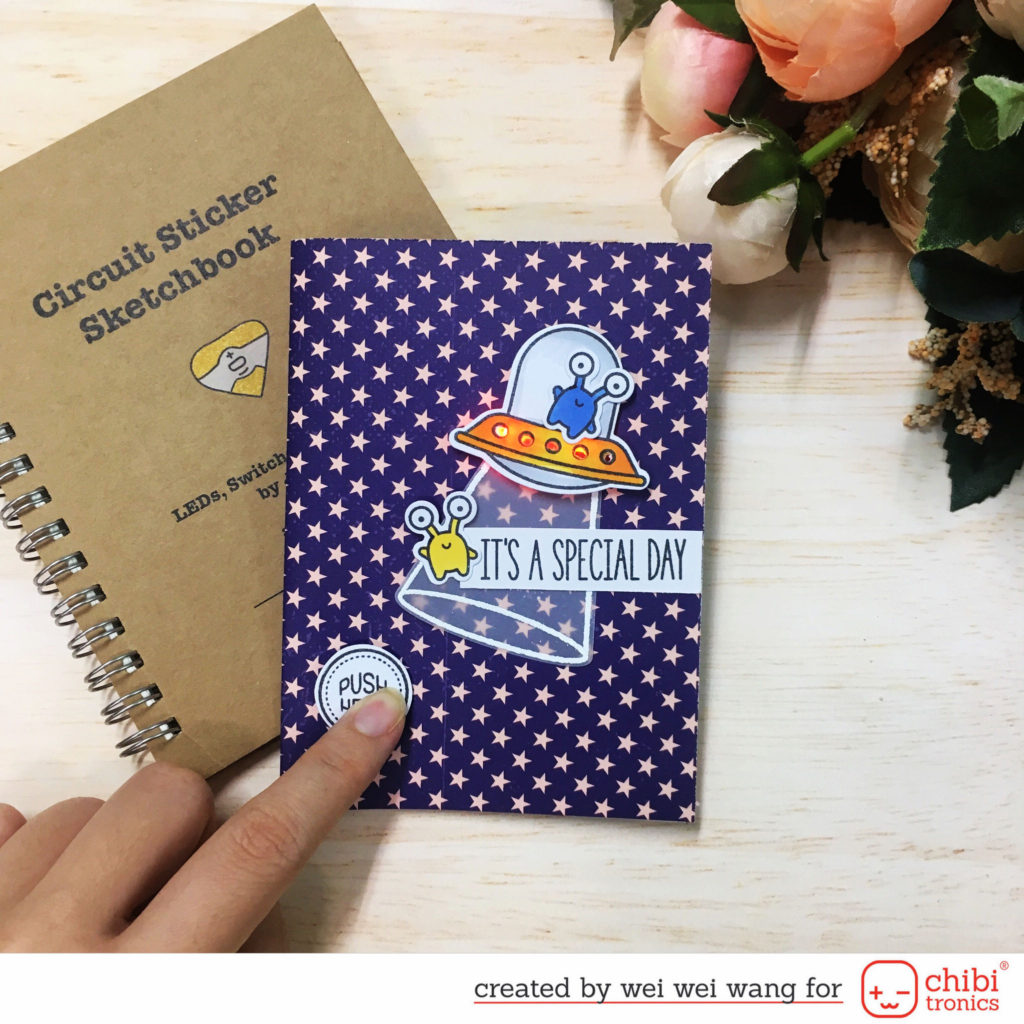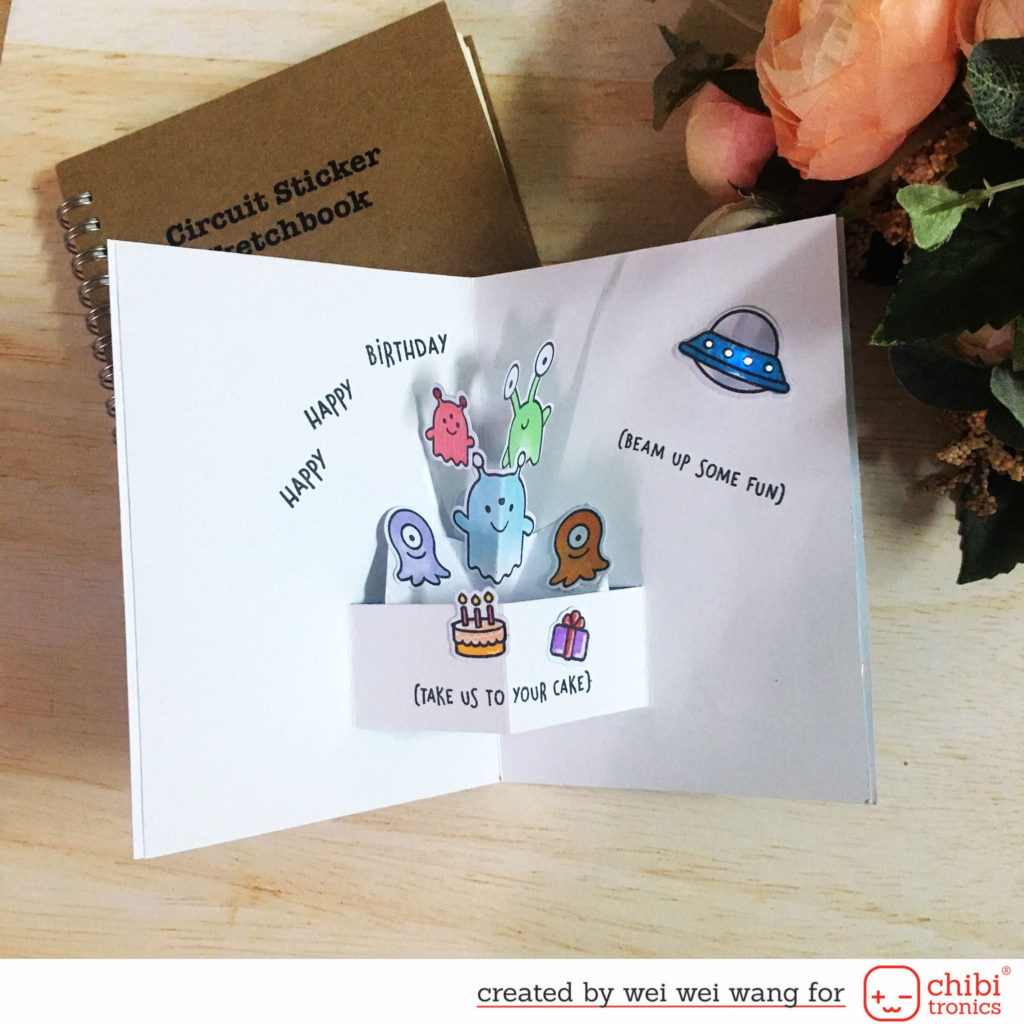 In the front of the card, when I press the button, the UFO lights up! And then, while open the card, there are birthday party held inside and the UFO also lights up!