Hello, friends! It's Wei Wei here with this Light Up 3D Paper Dreamcatcher featuring Chibitronics LED!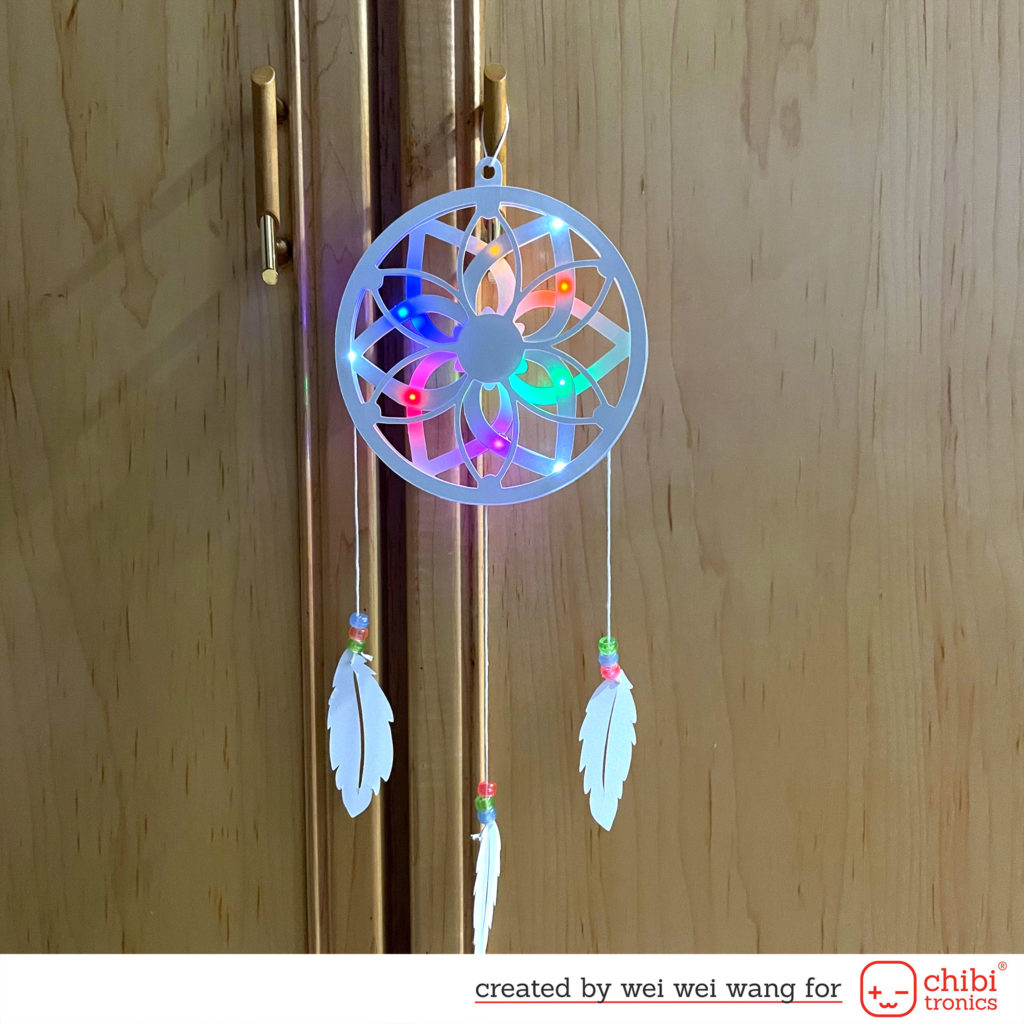 This Dreamcatcher is designed by myself. It made of 3 different and separate layers. I provide the template here, enjoy these free designs for your personal crafty projects!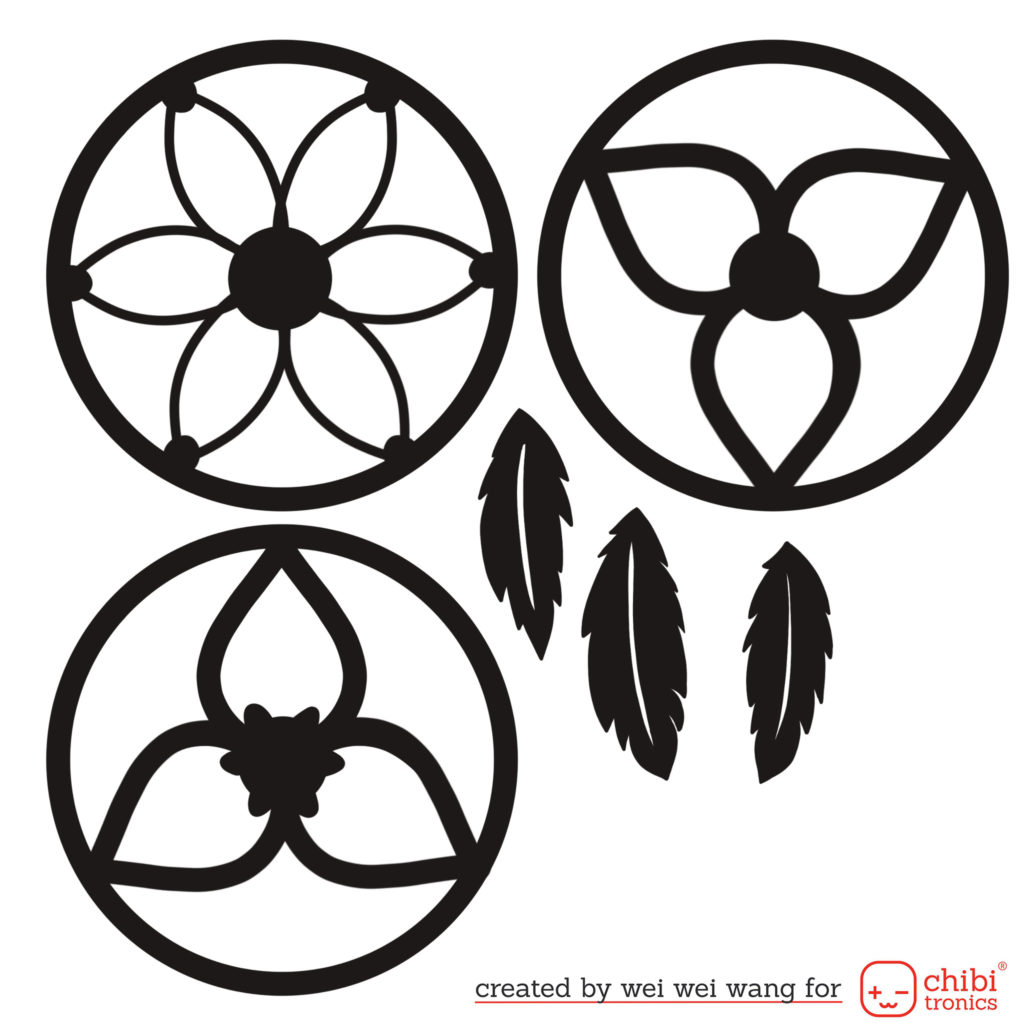 First, I cut my dreamcatcher layers and feathers with my cutting machine.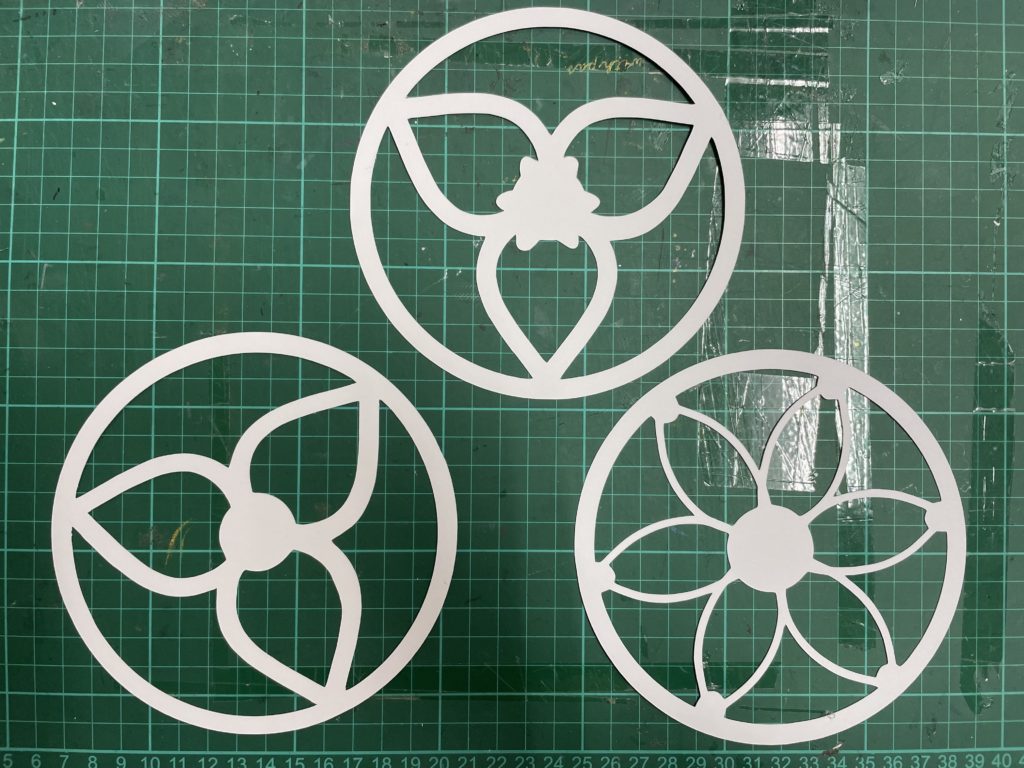 Check out the circuit I used as shown below: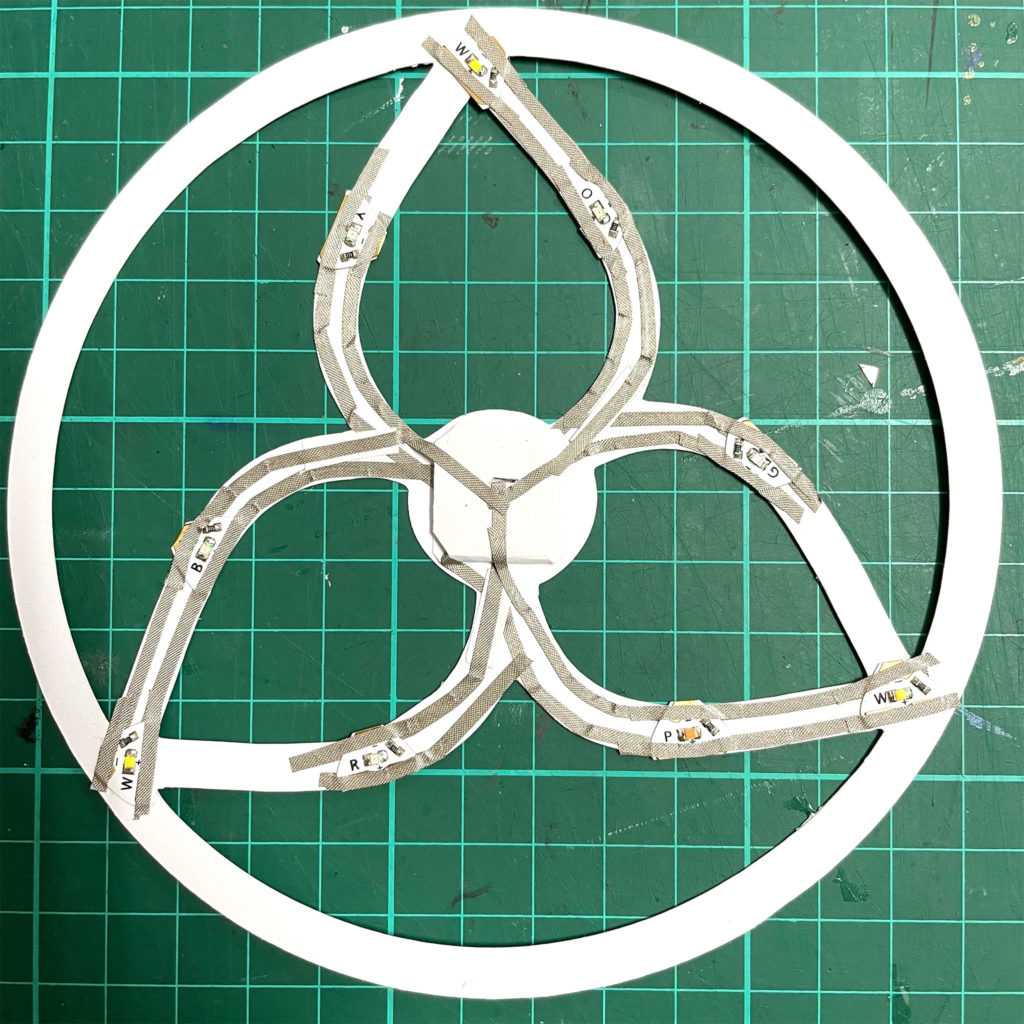 To turn on multiple LEDs with a 3V single battery, I used the parallel circuit! The colorful LEDs are from Lights Sampler MegaPack (30 LED Stickers) Red, Yellow, Blue, Pink, Orange, Green and White. Because the circuit was complex and long, I used the Conductive Fabric Tape to build circuit. This tape is soft, flexible, sturdy and has a nice conductive adhesive.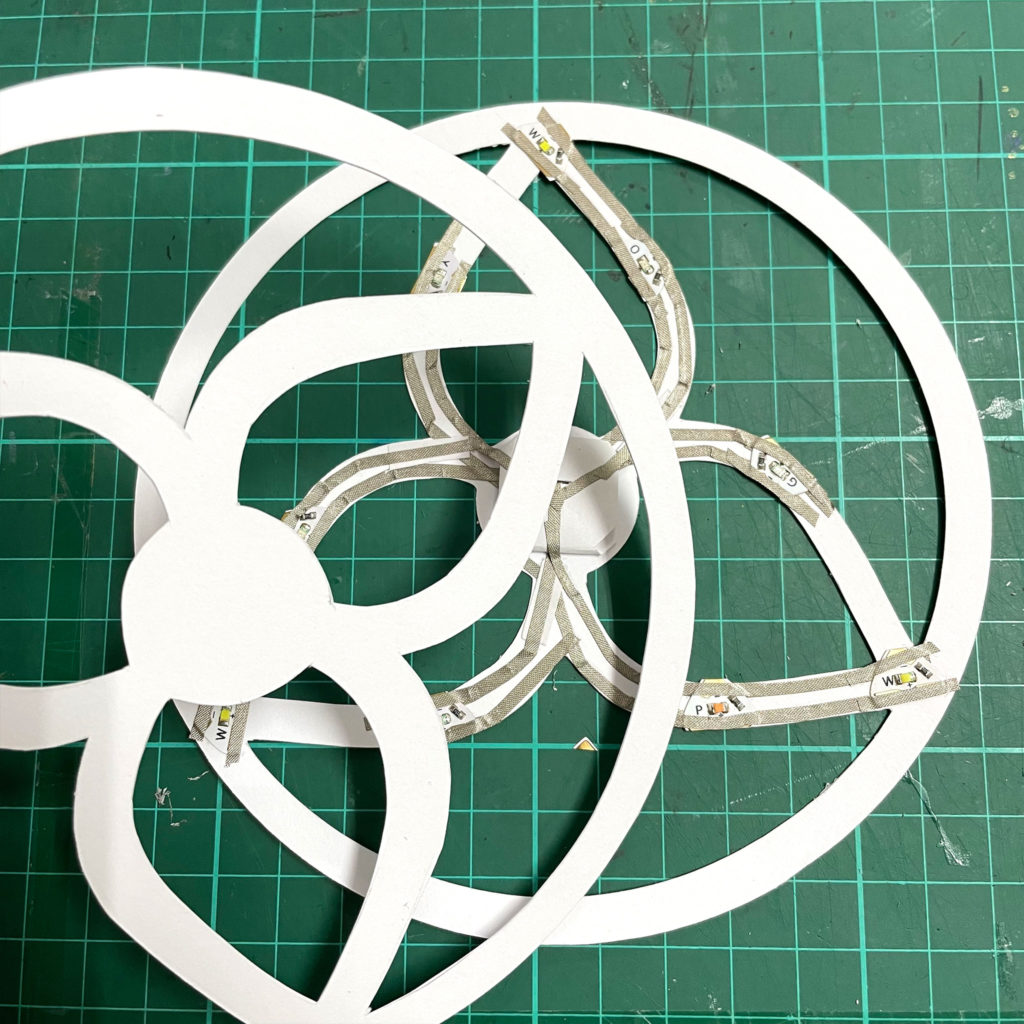 After I completed the circuit, I covered the circuit with another dreamcatcher layer.
To finished, I assembled all the layers with foam tape.