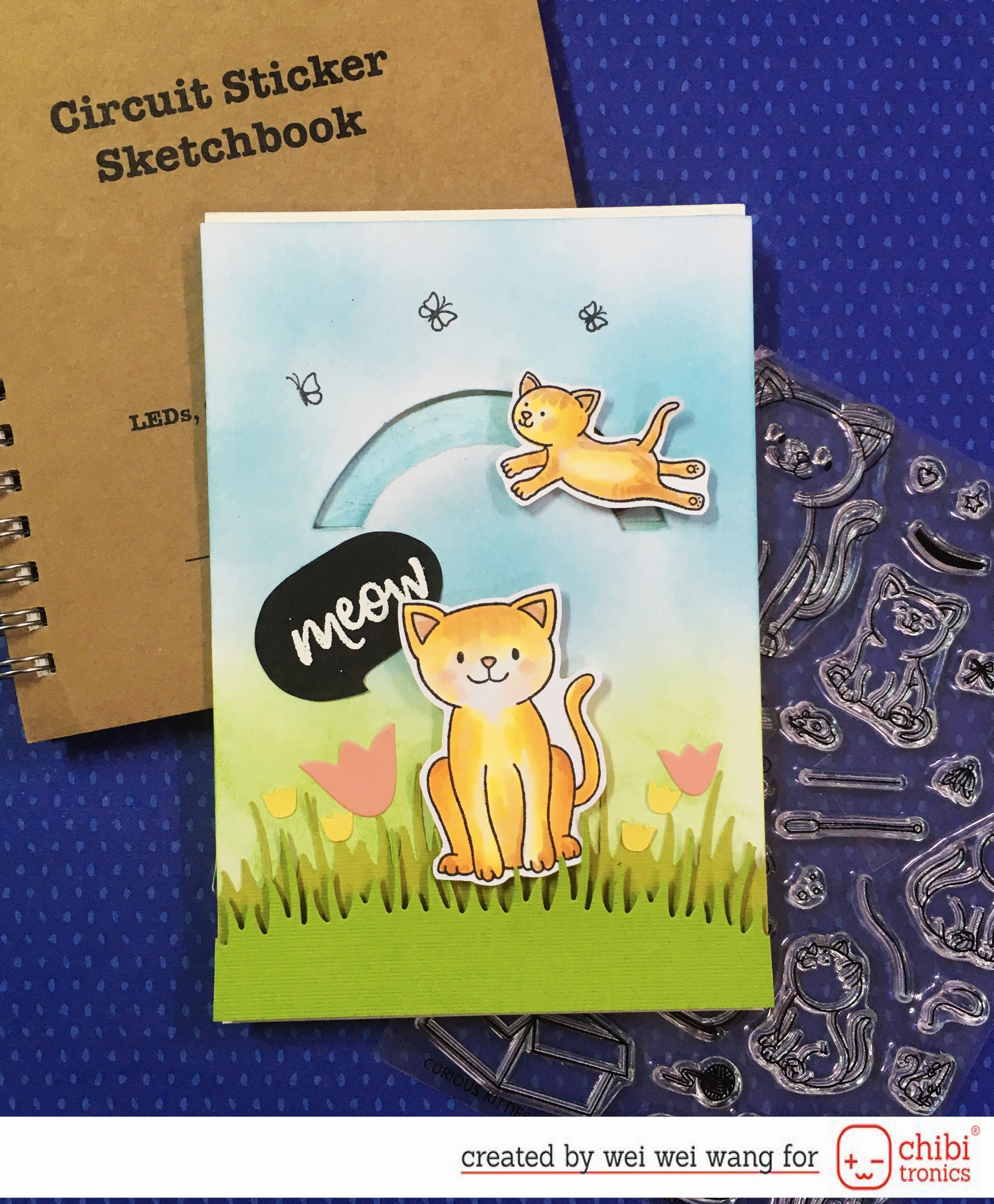 STEP 1. I started by stamping and coloring kitties with the markers .
STEP 2. I used two half-ellipse shaped dies to cut a slider on a white cardstock.
STEP 3. Used pencil to draw the half-ellipse shaped track on another cardstock, and stamped the little butteries in black. The circuit sticker sketch is inspired by "blinking slide switch" from circuit sticker sketchbook. I connected three LED branches along a single slide switch.
STEP 4. Sticked foil tape and 3 Led stickers.
STEP 5. To turn on the LED, create a switch contact is necessary! I sticked some foil tape to the spinner mechanism. I placed the spinner mechanism which has foil tape under the slider track and adhered the kitty on the front side of the track.
The supplies I used :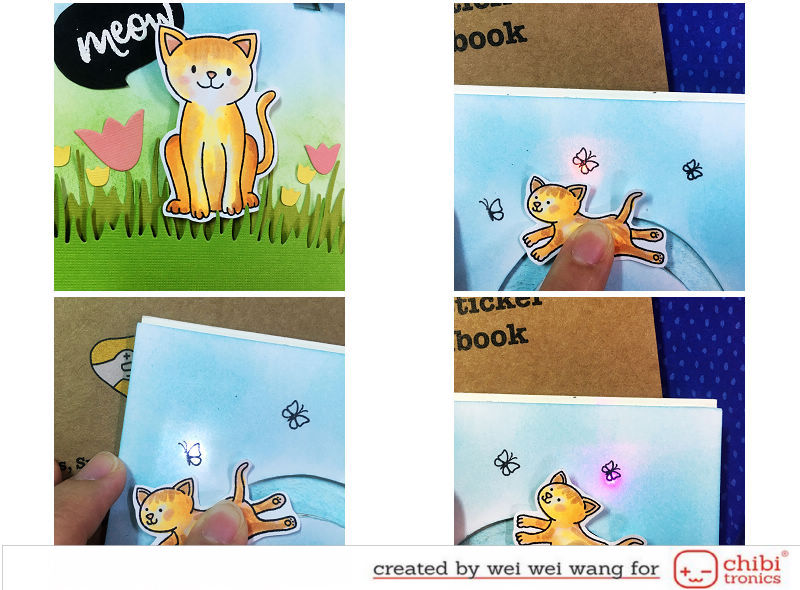 When you press your finger on the kitty along the track, the LEDs will turn on in order!
Thank you for stopping by today! Have lovely day!